What We Do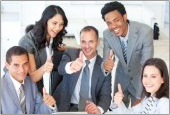 Kavin's "Engineering Team" is staffed with well focused and vibrant work force of professionals having cross industry experience. Using cutting edge technology, Kavin provides end to end engineering solutions involving Technology Evaluation and Feasibility Studies, Front End Engineering and Design package, as well as Detailed Engineering service comprising of Process, Mechanical, Piping, Structural, Electrical & Instrumentation.
Till date, Kavin has successfully completed more than 100 projects across the Globe. We are one of the leaders in Process Technology for FPSO applications, having designed Process Systems for 40+ FPSOs including complete Process Topside Design for 6 FPSOs
Kavin also possesses rich experience in Offshore Fixed Platform Processing Facilities and Onshore Processing Facilities.
Process Design & Detailed Engineering
The Process Design Division of Kavin, has developed a number of commercially successful processes. Kavin uses state-of-the-art process simulation software packages to develop process flow sheets. Design & Engineering is carried out on distributed computing facilities connected in a Local Area Network. We use UNISIM for process simulation; AutoPLANT/PDMS for 3D modelling: PVElite for pressure vessel design; STAAD Pro/SACS for structural analysis; CEASER II for piping flexibility/stress analysis; ETAP for electrical analysis and MAROS (DNV) for reliability and availability studies.
The strong base of Kavin in process design and engineering has resulted in us, offering basic engineering based on our own know-how and licensed know-how.
The process design package is converted into detailed engineering drawings and documents by specialist structural, mechanical, electrical & instrumentation engineers. Computer aided design techniques are extensively used as design aids to help develop optimum layout & design to assure maximum construction, operational & maintenance convenience. Computerised 3-D modelling is created for each project using the latest techniques available internationally. Detailed drawings and Bill of Materials are extracted automatically from the system, ensuring highest degree of accuracy and error-free drawings. Documents / Drawings are transmitted electronically using the LAN environment for in house use and Internet for external use. An extensive list of standards developed in house as well as international codes is followed by all disciplines.
Document Control System
At Kavin, lines of authority are clear, policy and procedure are specifically detailed and resources are available to ensure compliance with policy and procedure on Document Control. Our Robust Document Control System ensures that only approved, current documentation is used throughout the organization, and thereby helps ensure our business runs smoothly. Stringent Policies are in place for document management including storage; usage; distribution; revision control; review & approval; check, approval issue authority; retention of check copies and master prints; control of external documents; protection of electronic data
Project Management
Kavin's project management services comprise directions and coordination of the activities leading to the execution of a job in accordance with terms of the contract, in compliance with the job schedule and to the satisfaction of the client. The efforts of Kavin's different departments are brought together in a logical pattern to result in fruitful culmination of the project.