Group Companies
| | |
| --- | --- |
| | KEAS Control Systems India Limited, Coimbatore |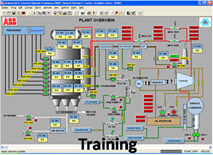 KEAS Control Systems provides quality Electrical and Control Systems to major Process and Other Industries, in core sectors like Oil & Gas, Power, Sugar, Steel, Cement etc, including every aspect of Engineering, Design, Detail Engineering, FAT, Installation, SAT, Commissioning, As Built, Start Up, Trouble Shooting.
Its activities includes Designing of PLC,DCS & SCADA Systems, Control & Monitoring of Process Parameters ,Remote Monitoring of Equipments & Devices, Communication with 3rd Party Systems, Alarm Management ,Trend Display & Historian, Data Logging & Report Generation; Manufacturing of PLC System Panels, DCS System Panels; and Service Offerings- System Design Programming/Interlock Logic Implementation, Development of Operator Screens, Control Panel building, FAT & SAT


KEAS Control Systems provide EPC services for Power, Steel, Cement, Port, Food Processing and Other Infrastructure Development Projects.
KEAS Controls also Trades in various Industrial Products like TKD – Cables, Industrial Connectors, Glands Accessories, Heatric-Printed Circuit Heat Exchangers, ABB Group – Control and Automation SCADA Portal, SICK AG – Industrial Sensors, Auto Indents and Safety Relays, WAGO – Panel Connectors , Terminals, Automation Products, Control Techniques – AC Drives / Invertors with display, Lapp Muller-Cables, Industrial Connectors, Glands Accessories.
KCS Centre for Learning provides the following training Programs to prepare graduates to take up appropriate employment. Programs delivered by this Learning Centre includes PLC Training – Basic Short Term and Advanced PLC Training Programs and The PLC Automation Systems Training course is open to all Engineering students, Diploma students, Job change seekers in Automation field and for those desiring to enhance their working knowledge in PLC Systems.
KEAS Controls is an ISO 9001-2008 and TRACE Certified company.
Know more about KEAS Controls…… www.keascontrols.com