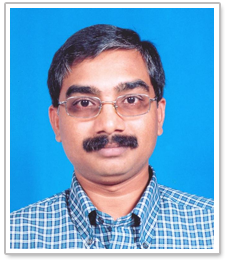 Name:




Satis Babu Madhavan

Designation:

General Manager, Business
Development
As General Manager, Business Development (Middle East) Satish heads the Business Development operations of Kavin for the MENA Region (Middle East & North Africa), and is responsible to develop, establish annual marketing plan including a company-wide go-to-market plan; drive solutions across development teams through market requirements; meet organizational objectives and the effective management of the marketing department.
Satish joined Kavin in 2011. Before this, he had worked with FACT (Fertilisers & Chemicals Travancore) at Cochin; Qatar Petroleum; Mott MacDonald in Abu Dhabi.
He has over 19 years of experience in the Oil & Gas Sector in areas like Sulphuric Acid, Phosphoric Acid, Ammonia and Caprolactam Plants; Construction and Commissioning of the world's largest seawater cooling water facility; Engineering Design for various offshore oil and gas projects. His expertise also includes business acumen, marketing strategies, strong understanding of customer and market dynamics and requirements.