Commitment to Excellence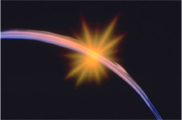 Kavin is committed to meeting and exceeding our client's expectations through the application of proven quality principles at all levels of service we provide and ensuring customer/client care is given the highest possible priority.
Innovation has always been part of our business strategy, to retain the competitive advantage. Continuous effort is put into process improvement, to ensure that we always deliver the best to our clients / customers. We lay emphasis on understanding the changing requirements of our industry and market, knowing our competitors well and knowing our customers/clients well.
Our resources will give us the capabilities for long term and innovative technology development to meet the industry's current and future challenges.
We never allowed success to blunt our drive for innovation and all Departmental Heads have the responsibility for initiating and directing change in addition to their regular objectives. They do focus on developing the skills of their team in innovation, creativity, risk-taking and entrepreneurial endeavour.
Every employee of Kavin takes the shared responsibility of changing the organisation to make it better equipped to meet the needs of our clients/customers and to keep finding innovative ways to deliver our products and services.
The Kavin brand values guide and reflect our behaviour at work and unify us as one global team. Our values are a testament to the culture we live and work by!
We:
Benchmark – to learn from superior role models
Foster – innovation with emphasis on value addition
Thrive – upon constant Knowledge updating, as a learning organisation
Nurture – the essence of Customer Relationship and bonding
With:
Integrity and Trust as fundamental to functioning
Passion in pursuit of excellence
Quality as a way of life
Collaboration in synergy through cross-functional Team effort
Sense of ownership in what we do