Life at Kavin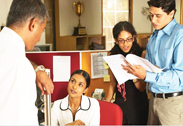 Kavin is a great place to work because our people "Team Kavin" make it so. It is as simple as that.
As we see it, our people are what make us shine. We directly attribute our global success to the quality of people who have earned us the reputation for excellence in project execution, development of new technology and process, and on time delivery of the same. From all cultures and backgrounds, our people strive to achieve excellence every day and are relentless in their quest to find the right solution, internally and externally.
We cultivate a unique environment where the company's interest is aligned with our people's interest. This means that the work environment here is challenging, but if you rise to the challenge and deliver on your commitments, you are rewarded for it.
HR policies at Kavin, aim at creating a sense of ownership among its employees, cultivating each employee's potential and thereby creating a sense of belongingness. The company has a work culture that is focussed on high performance, innovation, entrepreneurship and empowerment.
We help and continue to motivate employees in their growth. We attach value to providing a work culture that allows our employees the space to learn, develop, innovate, experiment and grow. We encourage and support individuals to take greater responsibility and hence contribute to the growth of the company.
Hiring Policy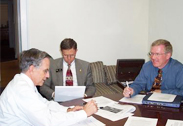 Kavin is an equal opportunity employer. A rigorous selection and pre-employment screening process has been established that helps bring in the best talent available to provide competitive advantage to its business. In order to provide equal employment and advancement opportunities to all individuals, employment decisions at Kavin is based on merit, qualifications and abilities. We provide flexibility, meaningful jobs, professional freedom, higher rewards and a better work life balance.
Learning and Development
Kavin firmly believes in the philosophy that learning has to be a continuous process, and much emphasis is placed on "Lessons Learnt". Employees have always been induced to work smarter and differently. We therefore provide learning and study opportunities through dedicated, regular training programs conducted throughout the year for all members. This has resulted in value creation for our employees and high quality performance. Our training programs are devised and delivered in a manner that helps employee achieve better integration between career planning, training and development and performance appraisal.
Appraisal System
Our appraisal system is designed with transparency and feedback as the primary pivot of employee evaluation and growth. Strong emphasis is laid on performance. Key Result Areas are converted into performance based pay system, with parity with industry pay structures and a stress on internal equity with all employees. Kavin encourages employees to think out of the box, and has rewarded employees for their contribution towards innovations. Challenging roles are offered to employees in order to motivate them to take up new initiatives that create value for them from a career perspective.
Culture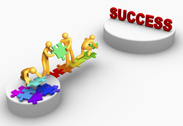 At Kavin, there is a deep rooted conviction among business unit heads and line managers that people really matter – that leaders must develop the capability of employees, nurture their careers, and manage the performance of individuals and team. The successful business operation and reputation of Kavin is built upon the principles of fair dealing and ethical conduct of our employees. Our reputation for integrity and excellence requires careful observance of the spirit and letter of all applicable laws and regulations as well as a scrupulous regard for the highest standards of conduct and integrity. We believe that each employee contributes directly to Kavin 's growth and success, and we are sure and convinced that each employee at Kavin takes pride in being a member of Team Kavin.
We have ushered in "Open Culture" – employees have been encouraged to ask questions, come up with suggestions. Departmental Heads have been advised to mentor and develop their team to meet the future challenges. "You can ask questions and get mentorship at any time, and you are allowed to learn the other aspects of the business".