FLARE GAS RECOVERY COMPRESSOR SYSTEM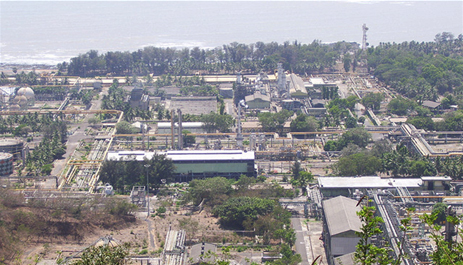 Project
Installation of Stand-By Flare Gas Recovery Compressor Unit at ONGC Uran Plant
Description
Project Management Consultancy Service for Installing Stand-By Flare Gas Recovery Compressor (FGRC) Unit
Client
Oil and Natural Gas Corporation Limited (ONGC) is an Indian multinational oil and gas company headquartered in Dehradun, India. It is one of the largest Asia-based oil and gas exploration and production companies.
Location
Uran (India)
Duration
8 months
KAVIN'S SCOPE OF WORK
Basis of Technical Bid Package

Carry out various activities from preparation of Technical Feasibility Report upto release of Technical Bid Package by taking into consideration the various PISD guidelines and other codes / standards.
Prepare detailed execution methodology in order to facilitate the EPC contractor to install the stand-by FGRC at Uran.
Prepare design basis considering latest technology in the field of Flare Gas Recovery System as well as compatibility of the compressor with the existing Flare Gas Recovery unit system and in order to utilize the available auxiliaries and control and logic instruments to the maximum extent possible.

Preparation of Technical Bid

Preparation of EPC tender's Technical Bid Package for "Installation of Stand-by Flare Gas Recovery Compressor (FGRC) at Uran", which includes Basic Engineering Package along-with project IRR (Financial), Detailed Cost Estimate and Time Estimate.
Generation of Equipment Evaluation Criteria for EPC contract and Technical PQC for EPC Contractor.
To prepare relevant drawings, datasheets, equipment specifications along with its installation standards, etc.

Pre-Bid Conference, Technical Bid Evaluation & Award of LSTK Job:

Assistance to ONGC during the pre-bid conference with EPC bidders and resolution of technical queries.
Preparation of revised cost estimate before evaluation of bids as per requirement.
Evaluation of Technical Bid offers received from EPC bidders.
Issue of Technical Bid Evaluation Report.