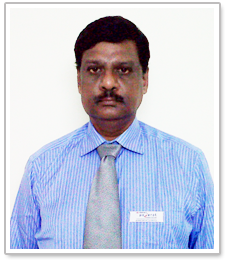 K. Natarajan
Chief Officer (Long Range Planning)


As Chief Officer (Long Range Planning), Natarajan heads the Business Development Department at Kavin, and is responsible to develop, establish annual marketing plan including a company-wide go-to-market plan; drive solutions across development teams through market requirements; meet organizational objectives and the effective management of the marketing department.
Natarajan joined Kavin in 2006. Before this, he had worked with IBP Company Ltd and Indian Oil Corporation, India.
He has over 29 years of experience in the Oil & Gas Sector and his expertise includes business acumen, marketing strategies, strong understanding of customer and market dynamics and requirements.
Natarajan did his graduation in Civil Engineering from Indian Institute of Technology