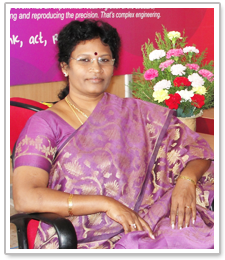 V.Manimekalai
General Manager, Finance & Accounts


As General Manager, Manimekalai handles the Finance and Accounts Portfolio at Kavin, and is responsible for day to day functioning of the Accounts and Finance functions including budgeting, cost & credit control, costing & profitability analysis and management reporting, finalization of accounts, oversee filing of returns and attending tax authorities for assessments and appeals.
Manimekalai is a Member of the Board of Directors, Kavin.
Manimekalai did her graduation in Science.